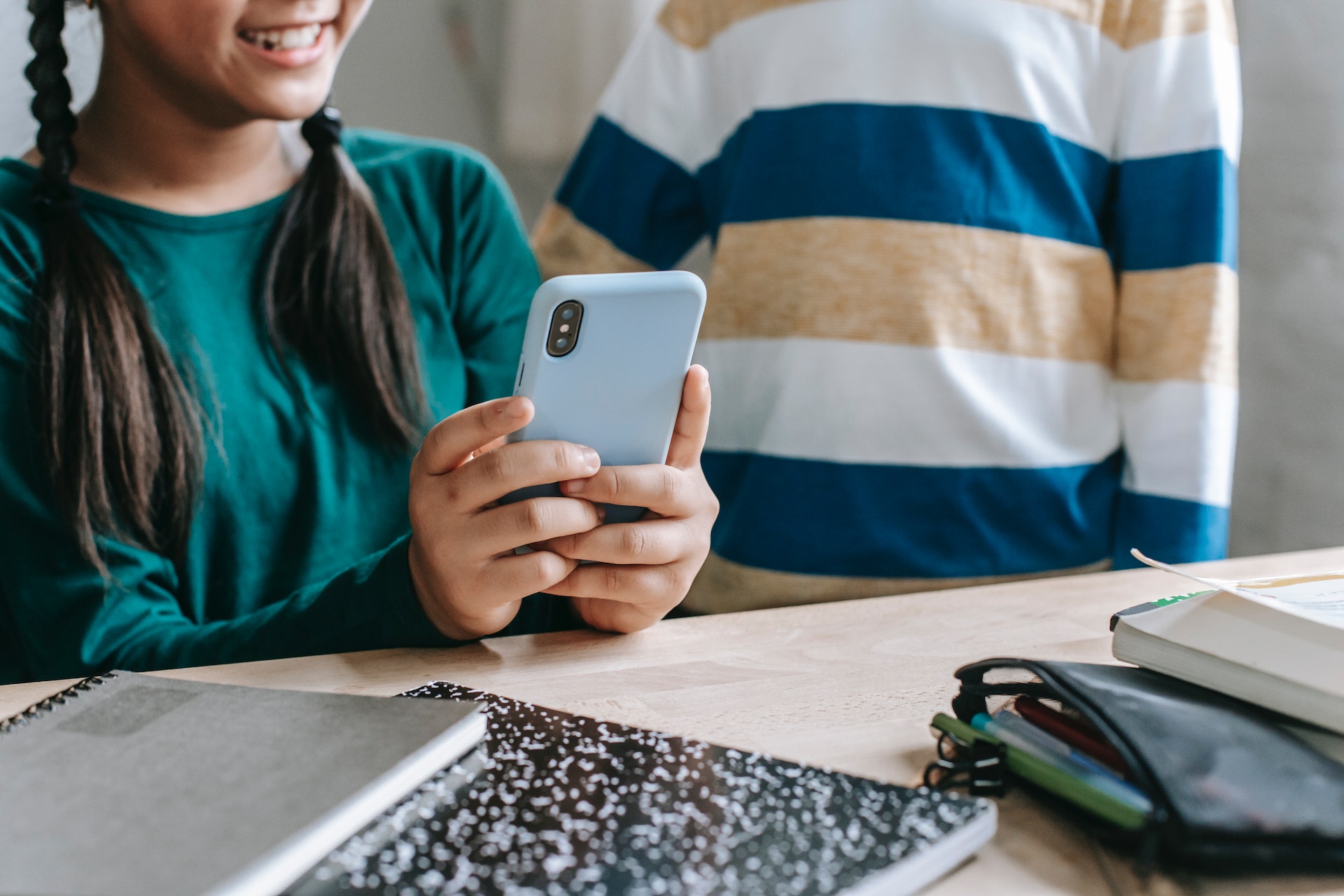 Young people aged 13-17 can now register for a "Smart-ID" account using their biometrics. All they need is a smart device, a valid ID and parental approval. Lithuania is the first of the Baltic countries to offer such an opportunity. Viktoras Kamarevcevas is the Business Manager of "SK ID Solutions" in Lithuania, the company providing the service. He explained that the aim of giving young people access to financial tools is to develop their financial literacy, educate them on how to safely conduct transactions online, and encourage them to manage their money independently.
"Young people in Lithuania are the first in the Baltic region to be able to create a 'Smart-ID' account independently using their biometric data. For young people without a smart device and without a valid passport or ID card with an electronic chip, a parent or guardian's consent is also required to register a new account. During the registration process, with their consent, they will receive a link that remains active for 30 minutes, which they can sign with the most commonly used electronic signature tools – 'Smart-ID', 'Mobile-ID' or the certified signature on their ID card," said V. Kamarevcevas.
According to the company's representative, access to financial tools is important for all age groups, but especially young people: "The simplified registration process gives teenagers easier access to their money and encourages them to learn how to manage their personal finances, use online banking and safely access online services," said V. Kamarevcevas.
Theory without practice is just empty talk
Eivilė Čipkutė, President of the Lithuanian Banking Association (LBA), described the opportunity for young people to create a "Smart-ID" account using biometric data as a welcome initiative. Not only will it open up new opportunities for them to manage their money in practice, but it will also raise Lithuania's overall level of financial literacy.
"By providing opportunities for young people to learn how to use a bank card, make transfers, access e-banking, etc., we are laying a solid foundation for financial literacy. By combining theory and practice, they will be ready to manage their own finances once they are grown up, by knowing how to save and be sensible with sums much larger than pocket money," said the LBA President.
The financial literacy of Lithuanian 15-year-olds is still below the level of their peers in other countries, and is even below the average, according to a study by the Organisation for Economic Co-operation and Development Programme for International Student Assessment (OECD PISA).
"In terms of financial literacy among young people, Lithuania ranked 8-9 out of 13 OECD countries, scoring 498 points while the OECD average was 505 points. The study showed that children in the countries with the highest levels of financial literacy – Estonia and Finland – are much more independent when it comes to managing their money. In Lithuania, parents are the most involved in their children's financial literacy among OECD countries. Lithuanians often focus on setting an example for their children, but it seems that real-life experience should not be forgotten," explained E. Čipkutė.
Learning about safety
V. Kamarevcevas pointed out that this innovation will not only give minors independence and contribute to the development of their financial literacy, but will also be a tool that helps them handle money safely.
"We keep hearing stories about personal data leaks and financial scams, so increasing the availability of financial tools is essential to raising the awareness of safety among young people. It is very important for parents to educate their children about cyber hygiene by showing them how to complete transactions safely in an e-shop, including checking the "Smart-ID" code displayed there against the one in the app. Young people also learn what to do if the codes do not match, and why it is important to cancel such transactions. With this foundation, young people will be able to safely take advantage of the opportunities that are open to them," said V. Kamarevcevas.