So what makes Smart-ID safe?
We've worked very hard to make sure that using the app would be easy and convenient, but we've worked even harder to make sure that your digital identity is always protected.
Smart-ID offers the highest standard of protection: that's why it is a solution that banks and other e-service providers trust. With Smart-ID, you do not need worry about losing your phone: our app does not store PIN-codes so your accounts are safe even if someone else has access to your phone. A technology has been used in this product for which Cybernetica AS has filed a patent application or a patent has been granted.
Read the Smart-ID technical overview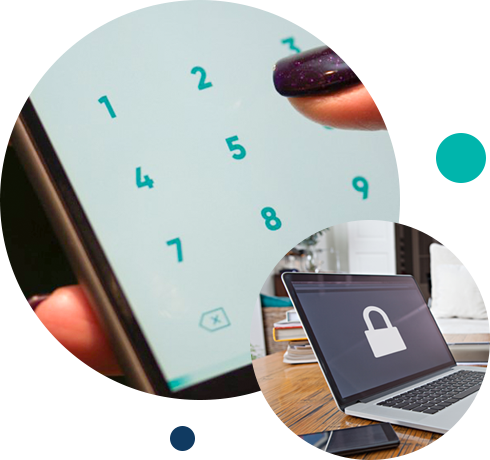 PIN-codes to protect your personal information
All you need for Smart-ID to work is internet connection and to remember your PIN-codes. Smart-ID uses two different PINs.
PIN1 is used to give you access to your accounts – for example your bank account.
PIN2 is needed to digitally sign transactions, like completing a bank transfer or signing a document.
Both PIN-codes are chosen by you when you first register your Smart-ID app – this makes them easy to remember. As we won't actually store your PIN-codes anywhere, remembering them is very important: there are no "reminders" you can use later if you forget your PINs, the only solution is to delete the account and register a new one. Be sure to choose your PIN-codes carefully and don't share them with anyone!
If someone steals your mobile device and tries to "hack" into your account, PIN-codes will keep your data safe. The first time someone enters three wrong PIN-codes in a row, we will block your account for 3 hours. The second time someone enters the wrong PIN-codes three times in a row, your account will be blocked for 24 hours. And if it happens again for the third time, we'll block your account permanently.
Your accounts are safe even if you lose your mobile device
Smart-ID app does not store any passwords or PIN-codes for you.
Electronic signatures, confirmation of a valid action, are signed only when the identity of the user has been confirmed. Smart-ID uses a complex system to ensure the safety and security of each electronic signature.